Welcome to USA Kung Fu Studio
Kung-Fu in Chinese means "Hard Work", It is not only a form of healthful exercise and highly effective system of self-defense, but also a benefit to the practitioner's mental and spiritual well-being. A person's body cannot act without the mind, and a calm spirit must direct the mind. Kung-Fu blends mind, spirit, and body together, enabling the harmonious action between the elements of a person's life. USAKFS is dedicated to offering the best Kung-Fu instruction, the most comprehensive training and life enhancing programs available in the Martial Arts today and beyond for all our students so that they may achieve in life. With two locations of more than 8000 square feet, our schools are the most spacious and best equipped martial arts training facilities in the bay area.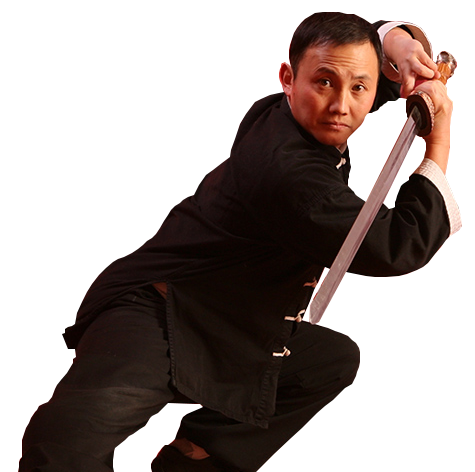 OUR STUDENTS LOVE US!
USA Kung Fu Studio is a well-respected, well-loved martial arts school. The moment you step in, you can feel the energy emitting from the children and sifus within! They teach not only kung fu, but important life lessons as well, such as self-control, discipline, confidence and self-respect. Sifu and student work together to make the most of their time teaching and training, and student, adult or child, walks away with a fulfillment unlike any other.
- Lillian A.
Friendly Si Fus who take themselves lightly to keep the kids feel at ease while learning good self defense, discipline and focus. At te same time, they also enforce discipline and respect inside and outside the class time. It's no surprise for the kids to see many classmates and friends coming here. Oh, WiFi access (while waiting for the kids) is a great bonus.
- W H.
My 8 1/2 yr old has been attending classes with Sifu Sam for 3 years now. I love and appreciate the time well spent on the children at this school. Not only with learning the art of martial arts but the discipline, confidence and direction they offer each child.
- Stephanie D.
Wonderful wonderful place. The masters (sifus) have unlimited patience and unlimited ways to get your child involved. I have a very spirited (and bossy) 5 year old who has been going there for over 1 year. His ability to follow their directions amazes me. I wish he did that at home! The kids have a great time and it teaches them discipline and ambition. I wish I had time to take their classes (instead of chauffering the kids around)... maybe in a couple of years.
- Danica B.
Effective 6/15/2021
Hello students and families,
First of all, thank you for all your support thro...
Read More
Alameda
1828 Park Street, Alameda, CA94501
Castro Valley
3235 Castro Valley Blvd, Castro Valley, CA94546